8904 Sutherland Drive Huntersville, NC. 28078
Phone: 704-995-4286 E-Mail: techwest@techwestracing.com
---
Upgrade Your MSD®Ignition 6A,6T,6TN,6AL,7AL2
Here at TechWest Racing Services we have the years of experience to improve on an already great system. When your MSD®Ignition arrives at TechWest Racing Services it will be gone through to remove all known problems we have identified that can cause racing failures. Then your MSD®Ignition will have the performance parts installed and throughly tested before being returned to you.The chart below is a typical example of the kind of performance gains one can expect from a TWRS modified MSD®Ignition box denoted as (Secret HP & Secret TQ). The improved rise-time results seen on this Chassis Dyno chart are repeatable whether your running a 4 cylinder,6 cylinder or 8 cylinder performance platform.
TechWest Racing Services can perform this upgrade on your MSD®Ignition 6A Ignition for $65.00, on the MSD®Ignition 6T for $75.00, 6AL for $90.00, 7AL2 for $90.00 plus shipping. When your ready to take the racing program to its next level, then know we are here ready to help improve your MSD®Ignition systems performance.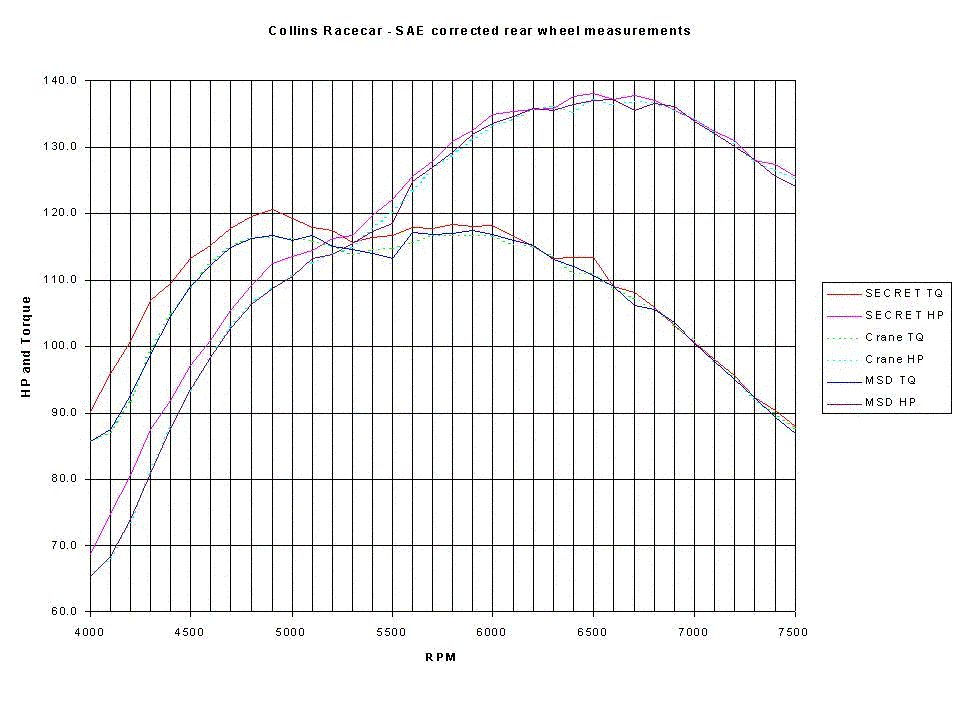 ---
Disclaimer: Repairs made to MSD ® ignitions by TechWest Racing Services, not an authorized repair or warranty provider. Also MSD ® is a federally registered trademark of Autotronic Controls Corporation and TechWest is not affiliated with Autotronic Controls Corporation.